A nuclear-free future for America
The US's ageing stock of nuclear reactors only grows more unsafe as it gets older. Renewables offer clean, green energy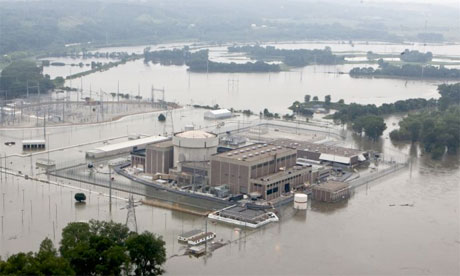 Leaders of national nuclear-energy programs are gathering this week in Vienna for the International Atomic Energy Agency's ministerial conference on nuclear safety. The meeting was called in response to Fukushima. Ironically, the ministers, including US Nuclear Regulatory Commission (NRC) Chairman Gregory Jaczko, held their meeting safely in a country with no nuclear power plants: Austria is at the forefront of Europe's new anti-nuclear alliance.
"When the first ones were being built in the 1960s and 1970s, it was expected that they would be replaced with improved models long before those licenses expired."
Europe, already ahead of the US in development and deployment of renewable-energy technology, is now poised to accelerate in the field. In the US, the NRC has provided preliminary approval of the Southern Company's planned expansion of the Vogtle power plant in Georgia, which would allow the first construction of new nuclear power plants in the US since Three Mile Island. The project got a boost from President Barack Obama, who pledged an $8.3bn federal loan guarantee. Southern plans on using Westinghouse's new AP1000 reactor. But a coalition of environmental groups has filed to block the permit, noting that the new reactor design is inherently unsafe.
The US energy mix, instead, should include a national jobs programme to make existing buildings energy efficient, and to install solar and wind-power technology where appropriate. These jobs could not be outsourced and would immediately reduce our energy use and, thus, our reliance on foreign oil and domestic coal and nuclear. Such a programme could favour US manufacturers, to keep the money in the US economy. That would be a simple, effective and sane reaction to Fukushima.
• Denis Moynihan contributed research to this column
© 2011 Amy Goodman; distributed by King Features Syndicate